How to Use A Safety Razor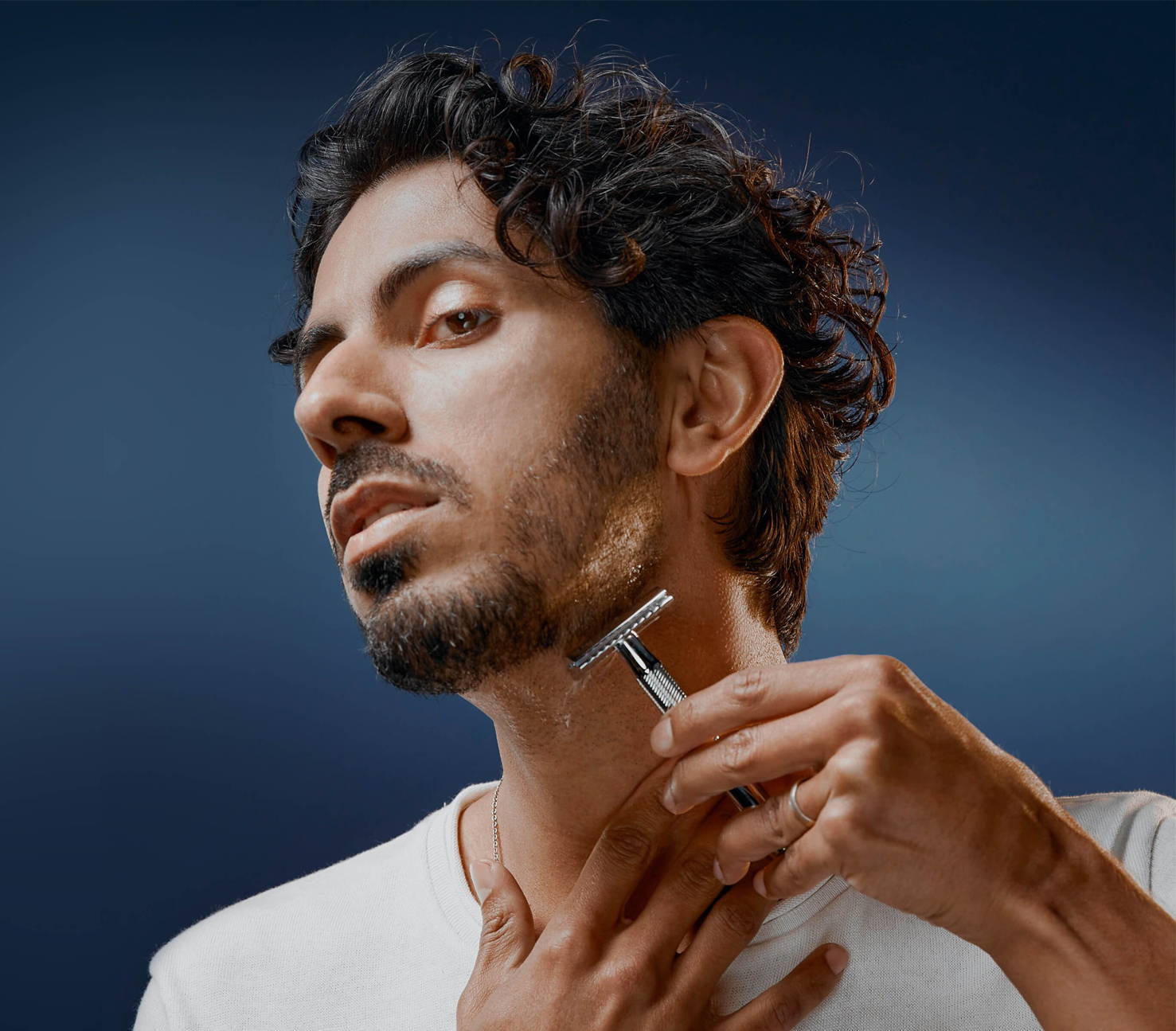 How to Use A Safety Razor
There are no two ways around it. Using a safety razor looks really cool. It also provides a close, clean shave, and gives you more control when crafting precision beard lines. How cool is that? New to safety razors? Not to worry. Pro barber, and member of the Gillette Barber Council, David Falla will break down how to get the best shave possible, and look pretty great doing it.
First, grab the products you'll need to get your look in order:
King C. Gillette Double Edge Safety Razor

King C. Gillette Double Edge Safety Razor Blades

King C. Gillette Transparent Shave Gel



Got 'em? Good. Now, let's get down to business.
To kick things off, you're going to apply King C. Gillette Transparent Shave Gel. Not only will this gel help your razor glide effortlessly over your skin, but it's transparent. So transparent, in fact, that you can actually see what you're shaving—while you're shaving.
Step 2: Load your safety razor
Carefully open the blade packaging, and be sure to grab the blade from the sides, not the sharpened edges. (But you knew that.) Next, pop the head of your King C. Gillette Double Edge Safety Razor open and place the blade on the top of the razor head. Attach the bottom of the razor head under the blade, and screw the razor handle back on. Now, you're ready to rock.
Step 3: Shave your beard and neck
Time to tame your beard. Define your neckline with your safety razor, and be sure to leave a little room for error. Once you've decided where you'll be shaving, go ahead and tackle every hair below it.
PRO TIP: The hair on your neck may grow in a different direction from the hair up closer to your beard. Shave with the direction of the hair growth to avoid nicks and irritation. If you're not prone to irritation, try shaving against the grain for an even closer shave. Shaving with light gentle strokes at an approximately 30-degree angle will help, too.
Step 4: Clean up your cheeks
Apply a bit more shaving gel to the area above your cheek line. Starting from the top of your sideburns, follow your cheek line and create a curve exactly where you want your beard to end. Once you've done that, it's time for the mustache. Shape the top of your mustache the same way you set your beard line.
---
And just like that, you're looking and feeling your best, and ready to take the world by storm. Want more tips on cleaning up your beard with a safety razor? Check out this video of David Falla showing you exactly how to use a safety razor.
King C. Gillette Neck Razor

Style Master Cordless Stubble Trimmer with 4D Blade

Gillette Skin Ultra Sensitive Shave Cream, 6oz