How to Get a Great Shave for Video Calls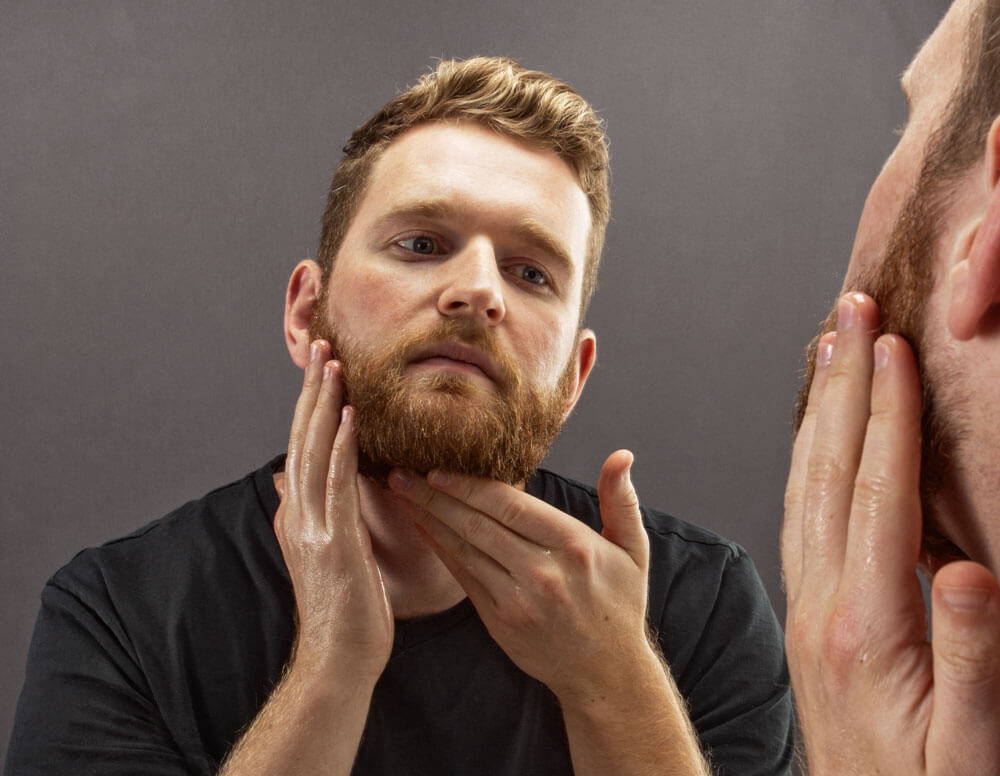 How to Get a Great Shave for Video Calls
Video calls. We're all taking them, and they're not going anywhere anytime soon. Just because you can wear your favorite pair of sweats to an important meeting as you WFH, doesn't mean that you should neglect your top half.
If your camera's on, you want to look your best, no matter who's on the other end. If you're feeling fresh after a great shave, you'll be able to tackle whatever challenges your quarantine workday might throw your way. Oh, and when you look your best, you'll have the confidence to nail that presentation, or who knows—maybe you ask for that raise. It can't hurt.
Today, we'll break down how to get a shave so clean, and edges so crisp, that your coworkers will think you upgraded your webcam.
Step-By-Step Video Call Grooming Guide
Not everyone's into that clean shaved look. Even those who are will try out some different looks from time to time. Everybody's got that friend who tried a mustache for a few weeks. Below, we'll show you how to keep your beard edges clean, tight, and have you looking like a grooming expert.
Step One: Start off with a splash of hot water or a warm towel
Warm water or a hot towel will help relax your skin and open your pores. When your pores are open, your razor has easier access to the hairs, and you'll reduce the risk of tug and pull while you shave. Shaving in the shower is a great way to multitask. You'll heat up your skin, open your pores, and save time. Who doesn't like an extra 15 minutes of sleep?
Decide where you're going to be shaving and apply King C. Gillette's Translucent Shave Gel to the areas you plan to clean up. A translucent shave gel will help your razor glide over your skin while letting you see what you're working with. If you suffer from razor bumps, check out King C. Gillette's Neck razor for cleaning up sensitive areas of the neck and cheeks.
Step Three: Pick your length and define your edges
Every beard grows at its own pace. It's part of what makes you, you, and part of what can make finding the perfect length a challenge. King C. Gillette's beard trimmer will make sure every part of your beard is an even length, whatever length you choose.

Your edges don't define you. You define them. Take your razor and stroke away from the hair you're planning to keep. Shave in light, gentle strokes, and leave yourself some room for error. You can dial in your look with the precision trimmer on the back of your King C. Gillette Neck Blade.
Step Four: The finishing touches
Once you've nailed your perfect length and finalized your edges, reach for the King C. Gillette Beard Oil to soften your beard, and condition your new look. You can also try King C. Gillette Beard Balm to keep especially unruly beards in line.
There you have it, you're cleaned up, feeling your best, and ready to hop on that Zoom call. Want more tips from the pros? Check out these tips from Gillette Barber Barry Hairston. Now get out there, take on the day, and please, change your sweatpants.
King C. Gillette Neck Razor

Style Master Cordless Stubble Trimmer with 4D Blade