How to trim and style your beard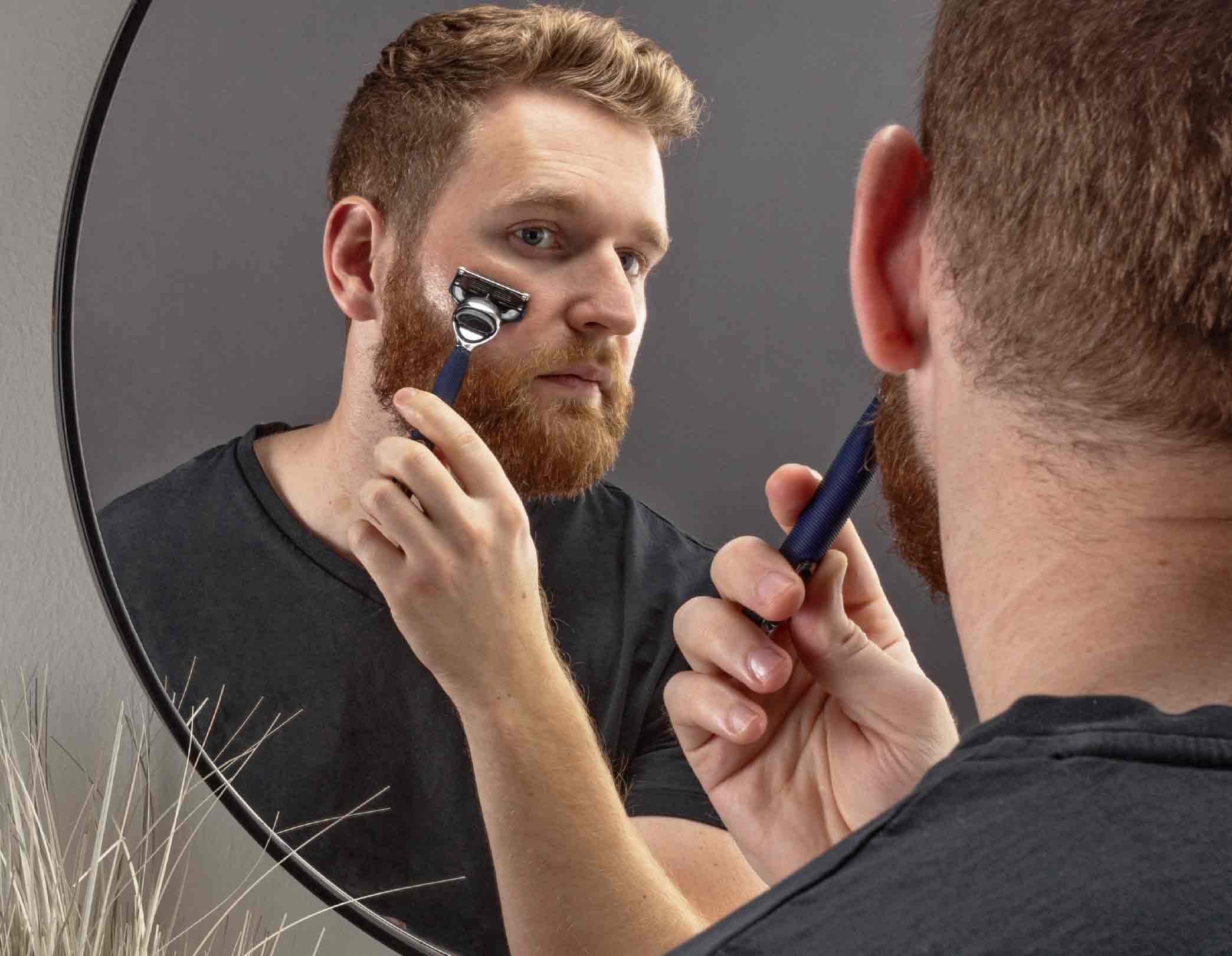 How to trim and style your beard
Beards are having a moment. There's no doubt about that. If you're going to grow your beard, though, you're going to want to make sure it's groomed and not looking like you just stumbled off the set of a wilderness-based reality TV show.
First up, you're going to need the right tools to get the job done. King C. Gillette offers a full suite of beard care products, and Gillette Barber Council barber Jason Schniedman tells you which of them you'll need:
King C. Gillette Beard and Face Wash

King C. Gillette Beard Trimmer

King C. Gillette Transparent Shave Gel

King C. Gillette Shave and Edge Razor

King C. Gillette Soft Beard Balm

You've got your products. Now, it's time to get to work.
First things first, you're going to want to reach for your King C. Gillette Beard and Face wash to get any dirt and oil out of your beard before you trim it. This face wash is infused with coconut water, argan oil, and avocado oil to soften your beard while you wash it. Apply the face wash to your dry beard, and then add water to create a lather.
PRO TIP: For best results, use warm water while you rinse away the face wash. Be sure to turn the water off when you're done washing, to conserve resources.
Next, reach for your King C. Gillette beard trimmer. The beard trimmer is powered by Braun technology and is designed to help you find the perfect length for your face mane. Everyone's hair grows differently, so before you finish trimming, remove the guard and freestyle away any stragglers.
PRO TIP: The trimmer comes with three comb lengths. Start with the longest setting, and work your way down, so you don't take too much off the top. Not that it won't grow back anyway, but better safe than sorry, as they say.
Step 3: Set your chin line
To determine where your beard will end, you'll need to set a chin line before you clean up your neck. To do so, Jason recommends starting to put the line below your face by starting even with your chin's base. Starting on the chin itself can cause your beard to end too far up your face.
Once you've set your first line, turn your head and follow it straight across to set your edge. Then, follow your sideburn down from your hair to connect the lines.
PRO TIP: Going for a more natural look? Round the corners of your beard..
See that shave gel over there? The King C. Gillette Transparent one? Good. Grab it and apply it to the area under your new beard line. The gel is transparent, so you can see where you're shaving, and won't cut into your defined edge.
The next tool you'll need is the King C. Gillette Shaving and Edging Razor. Shave down everything above and below the beard line you've set on your chin and cheeks. The back of your razor features a precision trimmer for putting the finishing touches on your beard line.
PRO TIP: For a closer shave, pull the skin on your neck tight as you glide the razor over it.
Step 6: Apply your Soft Beard Balm
Now that you've trimmed and shaved your beard, you're going to want to keep it soft and smooth. The King C. Gillette Soft Beard Balm can be used as a leave-in or applied as a mask and then rinsed out to help wrangle any stray hairs while conditioning your beard.
PRO TIP: Rub a small circle of Soft Beard Balm in both hands to apply it evenly to your beard.
---
Want to see Jason in action? Check out his video on YouTube for a step by step tutorial on how trimming your beard is done.
King C. Gillette Neck Razor

Style Master Cordless Stubble Trimmer with 4D Blade