Beard Trimmer & Beard Care Kit
Beard Trimmer & Beard Care Kit
Keep your beard looking soft and smooth with this ideal beard grooming kit.
Learn More.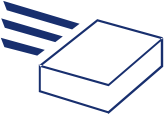 FREE Shipping on Refills

Subscribe & Save*

Update, Delay, Cancel Anytime
Description

The Perfect Beard Grooming Gift

For Styling Your Perfect Look

Keep your beard looking and feeling soft and smooth with the King C. Gillette Beard Trimmer & Beard Care Kit.

Wash up with our King C. Gillette Beard and Face Wash, use the Braun-powered King C. Gillette Beard Trimmer to get the perfect length, keep it hydrated with our argan oil-based King C. Gillette Beard Oil and reign in course, stray hairs with King C. Gillette Beard Balm, featuring cocoa butter and shea butter.

This is the ideal grooming gift set for your favorite bearded guys.

TRY STYLE ADVISOR

How to use

BEARD TRIMMER & CARE KIT

Step 1: Cordless Beard Trimmer

Use the King C. Gillette Beard Trimmer to make your beard the perfect length. Our beard trimmer is powered by Braun technology and features with 11 different length options to help you dial in your look.

Step 2: Beard & Face Wash

Use our King C. Gillette Beard & Face Wash to wash your beard and the skin underneath daily. Get your face ready before each time you shave to keep facial hair soft and hydrated.

Step 3: Beard Oil

Soften your beard and skin with the King C. Gillette Beard Oil, which contains softening argan oil, as well as avocado oil, jojoba oil, grapeseed oil, sweet almond oil and evening primrose oil. Use after you're done shaving and ready to take on your day.

Step 4: Beard Balm

Avoid the itch with our King C. Gillette Beard Balm to help to keep dry, wiry facial hair at bay. After shaping or trimming, use beard balm to keep your beard hair conditioned. You can use it as a leave-in conditioner or a wash-off mask. Contains argan oil, shea butter and cocoa butter.

Reviews
Subscribe and Save
How subscription works
Get blades delivered directly to your door. Simply choose your favorite razor, set a delivery schedule and enjoy your shave. You can update your blades or frequency, pause your deliveries or cancel anytime from within your Account.
Every 4th Order Free
When you sign up for a Gillette shave plan, you buy three and get one free. For every 4th subscription order, you'll get a credit. Credits are awarded for each unique subscription plan, and the value is equal to the lowest of the previous 3 subscription orders (including taxes).
Choosing your delivery schedule
Every Month - recommended for daily shavers
Every 3 Months - recommended for bi-weekly shavers
Every 6 Months - recommended for weekly shavers
Shave now, pay over time with Affirm
Gillette and Affirm have teamed up to offer you financing, allowing you to pay off your purchase over time, on your own terms.
With the Heated Razor Starter Kit and Shave Plan, you'll receive the Heated Razor handle, magnetic charging doc, and 14 blade refills. With simple monthly payments as low as $25/mo with no hidden fees, Heated Razor shaving is now closer than ever.
When checking out, simply select Affirm as the payment option, and you will just need to take a few moments to fill out some information for a real-time decision. Checking your eligibility and terms won't affect your credit score. Once you are qualified, customers will have the option to choose from 3, 6, or 12-month financing terms, with each term clearly showing your monthly payment. It's that simple!
Free & Fast Shipping
Your Heated Razor and all blade refills ship free. Every 4th order is free with subscription.
One-Year Warranty
The warranty does not cover cosmetic damage or damage caused by: normal wear and tear, accident, misuse, or dirt/ water.
30-day Money-Back Guarantee
To receive your money back, send razor back to us within 30 days of receipt. For details, contact our Customer Care team.