Warming Bar

5 Blades
Flexdisc™
Technology

Waterproof

Adjustable
Heat

Wireless
Magnetic
Charging

The pleasure of a hot towel shave is now available with easy monthly payments. With no hidden fees, the Heated Razor with a one-year shave plan is now closer than ever.*
$25/mo
FOR 12 MONTHS WITH ZERO LATE FEES
Learn More
Starter kit plus 1-year shave plan includes:
SHOP HEATED RAZOR
The process is easy
Add Heated Razor to your cart
Select Affirm payment option
Heated Razor is shipped to your door
Pay Affirm on your selected terms
*Gillette and Affirm have teamed up to offer you financing, allowing you to pay off your purchase over time, on your own terms. Simply select Affirm in checkout, and you will just need to take a few moments to fill out some information for a real-time decision. Checking your eligibility and terms won't affect your credit score. Once you are qualified, customers will have the option to choose from 3, 6, or 12-month financing terms, with each term clearly showing your monthly payment. No hidden fees or costs! It's that simple!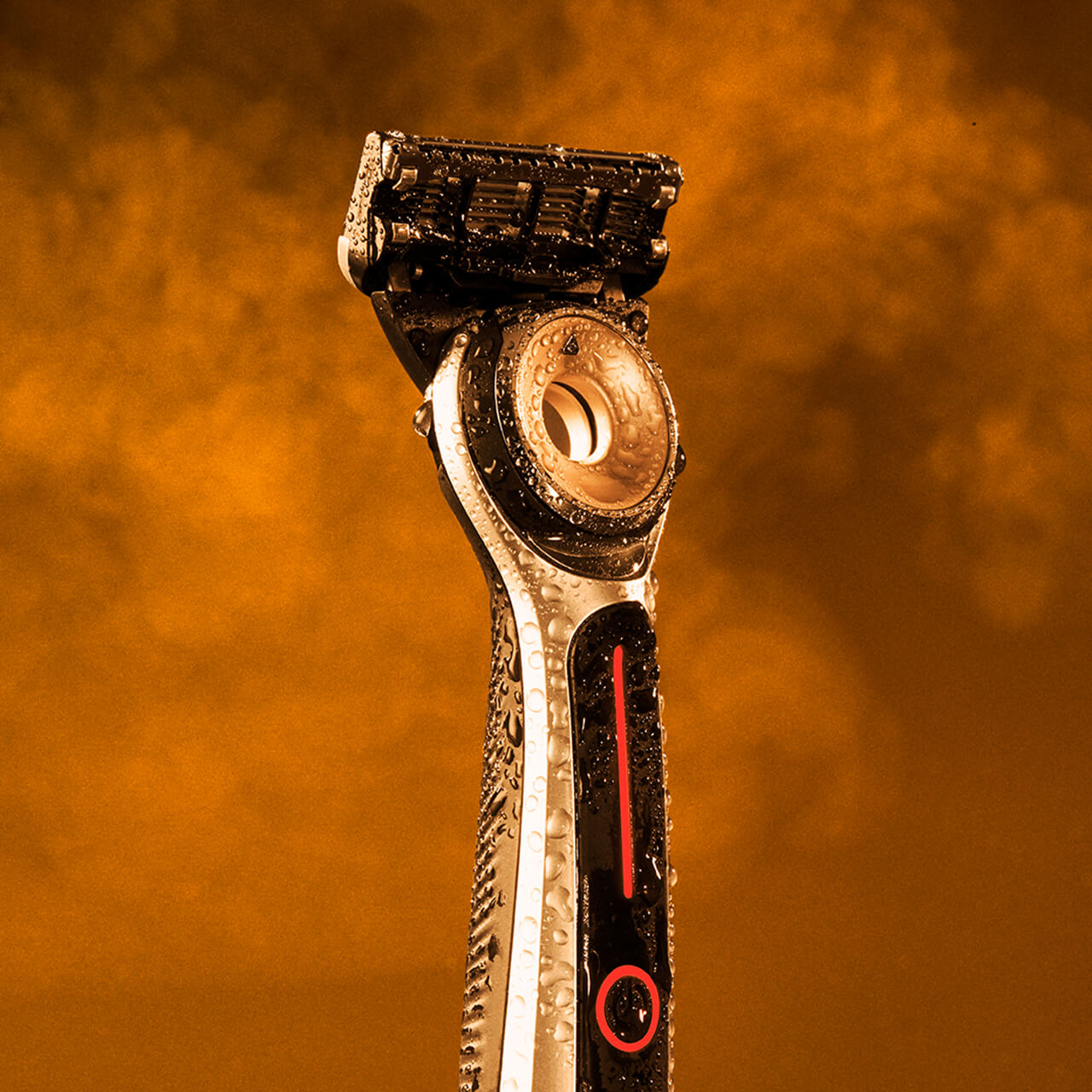 The Heated Razor by GilletteLabs delivers the comfort of a hot towel with every stroke. Featuring a stainless steel warming bar, it distributes heat quickly and maintains soothing warmth to transform your shave into an experience for your senses.
SHOP HEATED RAZOR
for as low as $25/mo with
FAST, FREE DELIVERY
ONE-YEAR WARRANTY
30-DAY MONEY-BACK
GUARANTEE