At P&G Gillette, supporting our community – locally and globally – is part of the fabric of the company. We're proud to say that this isn't a new thing: our history of helping others goes back more than a century to when we were an upstart razor blade manufacturer in South Boston.


Through our brands, we aspire to make a positive social impact globally and work with a range of nonprofit partners to make a difference. This includes Gillette's mission to ensure every boy benefits from positive role models, our Venus commitment to ensure no woman feels held back by skin bias and Braun's work to further sustainable design.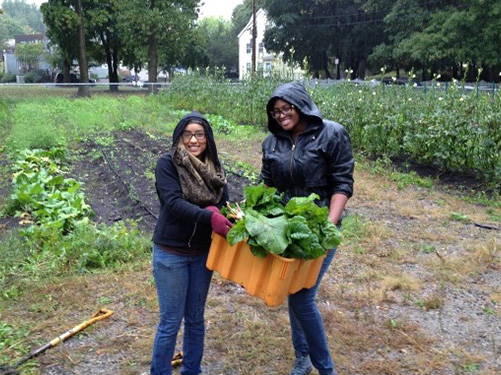 We also try to do our part in the communities where we live and work. In Massachusetts, perhaps the most significant and longest-standing charitable association that P&G Gillette has had is with the United Way of Massachusetts Bay and Merrimack Valley.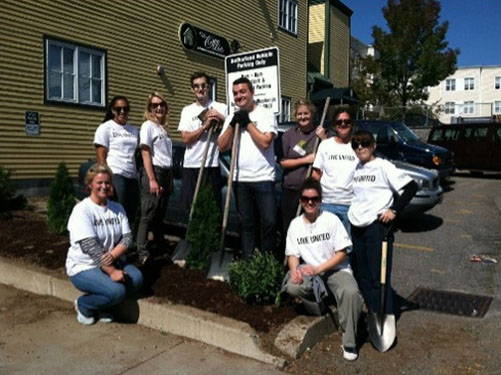 Our partnership with the organization dates back to the 1950s. For more than 65 years, the company has lent hundreds of thousands of volunteer hours to more United Way charities than we can count, and donated tens of millions of dollars. Community is what binds us and what makes us stronger.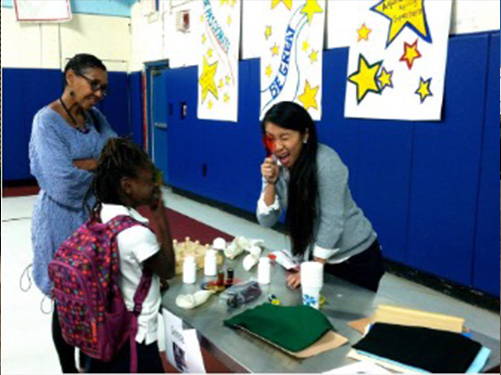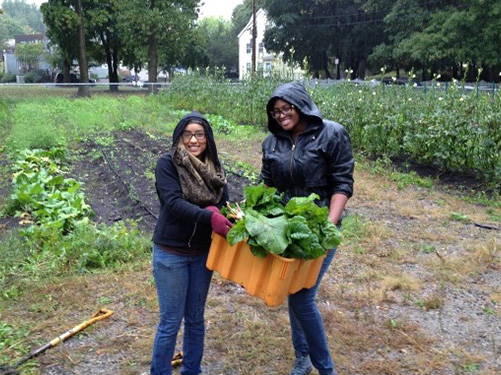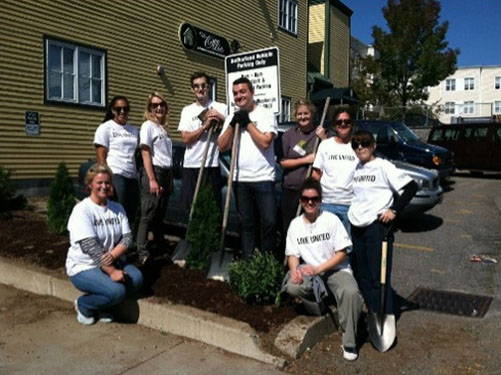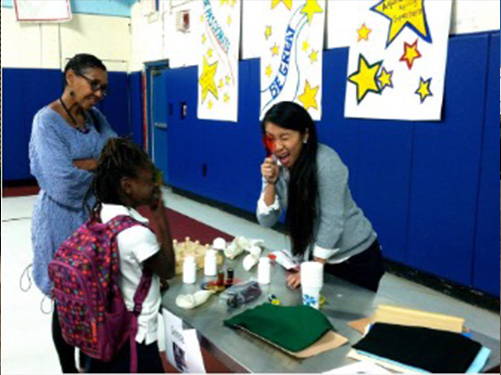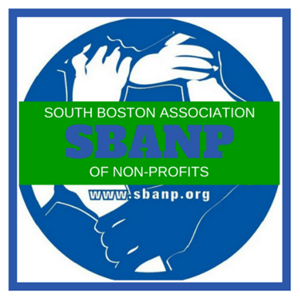 For over a decade, we have also supported the South Boston Association of Nonprofits. This collective of nonprofits was born out of a need to improve the quality and scope of nonprofit services for the families of South Boston. These groups target some of the most pressing needs of the community including substance abuse, housing, education and more.
South Boston Neighborhood House
The Mission of the South Boston Neighborhood House (The Ollie) is "to support family and neighborhood life in South Boston." As a settlement house, they look to meet the needs of the community and offer programs for everyone in South Boston: infants, children, teens, families, and seniors.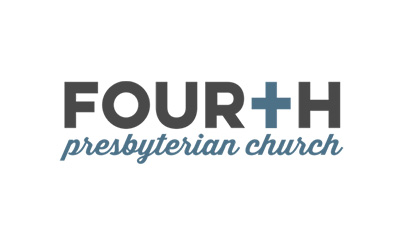 Fourth Presbyterian Church
Fourth Presbyterian Church has been a part of South Boston since 1870. Situated between two housing projects, the church has at the heart of its mission a commitment to serve the neighborhood, touching the lives of well over 650 people every month serving as a vital community presence. It runs a community arts
ministry, a large free summer day program, tutoring ministries, recovery efforts, and more.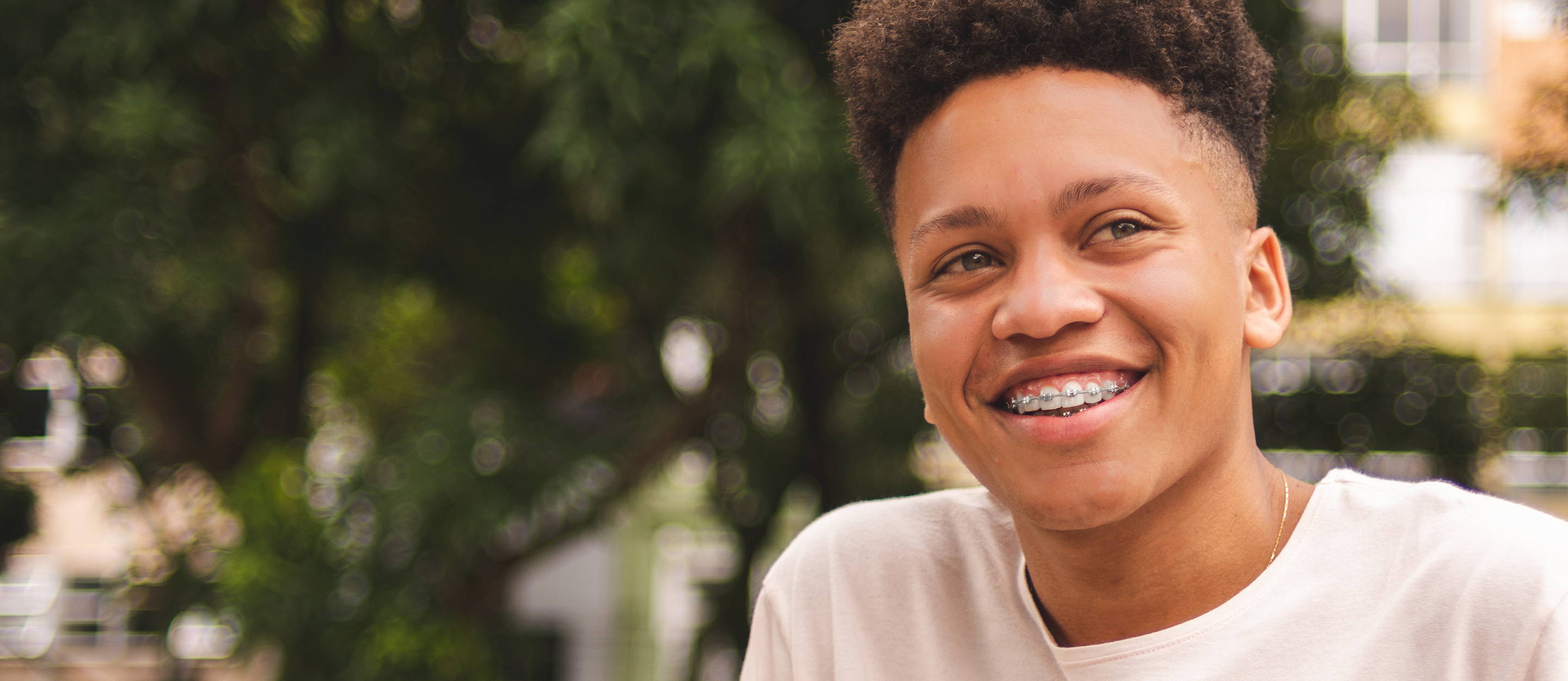 Member Organizations of the South Boston Association of Nonprofits
• Artists For Humanity
• Doc Wayne Athletic League
• Fourth Presbyterian Church
• Friends of Fort Point Channel
• Gate of Heaven CYO
• Gavin Foundation
• Generations, Inc.
• Julie's Family Learning Program
• Laboure Center
• SPOKE (Medicine Wheel)
• Notre Dame Education Center
• Round Table, Inc.


• South Boston Action Council, Inc.
• S.B. Can Reduce Underage Drinking
• S.B. Youth Asset
• ABCD South Boston Head Start
• South Boston Collaborative Center
• South Boston Community Health Center
• South Boston MOMS Club
• South Boston Neighborhood Development Corp.
• South Boston Pop Warner
• South Boston en Accion
• St. Peter Academy
• West Broadway Task Force

In addition to our work with the United Way of Massachusetts Bay and Merrimack Valley and South Boston Association of Nonprofits, we support dozens of Greater Boston nonprofit organizations through a bi-annual community grant process. Through this process, qualified 501c3s can apply for funding to further the important work they are doing to strengthen our Greater Boston community.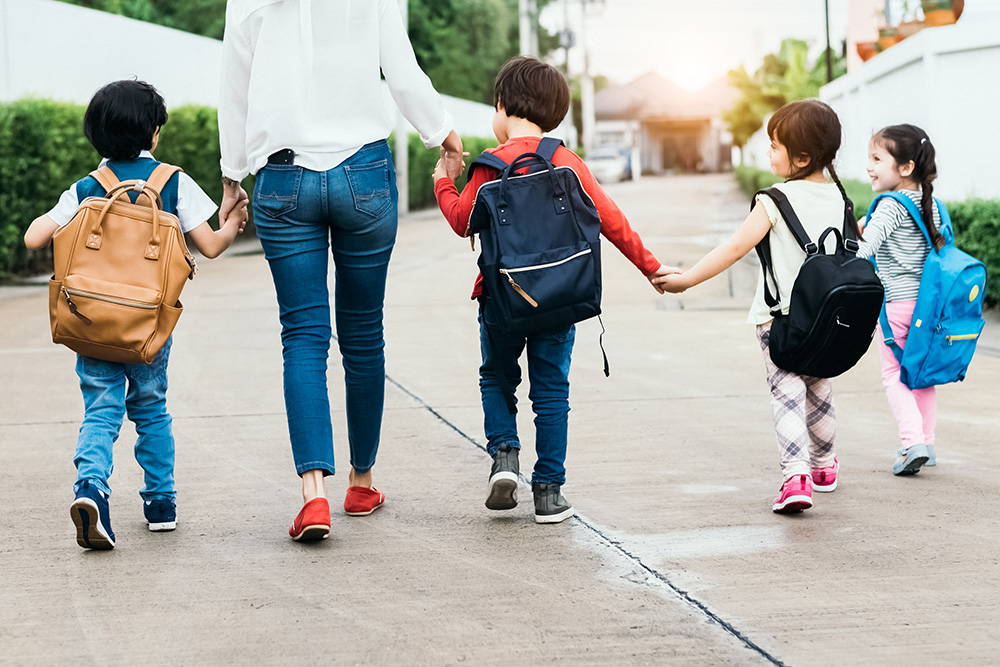 ---
The focus areas for our giving include:

• Providing the comforts of home for those in need

• Supporting everyday health, hygiene, and self-confidence

• Promoting diversity, equity, and inclusion - including closing diversity gaps in STEM


• Programs that help advance our brand commitments to ensure: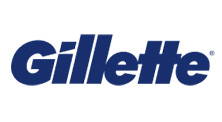 Every boy benefits from positive role models

No woman feels held back by skin bias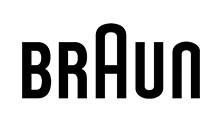 A meaningful reduction in Ewaste
---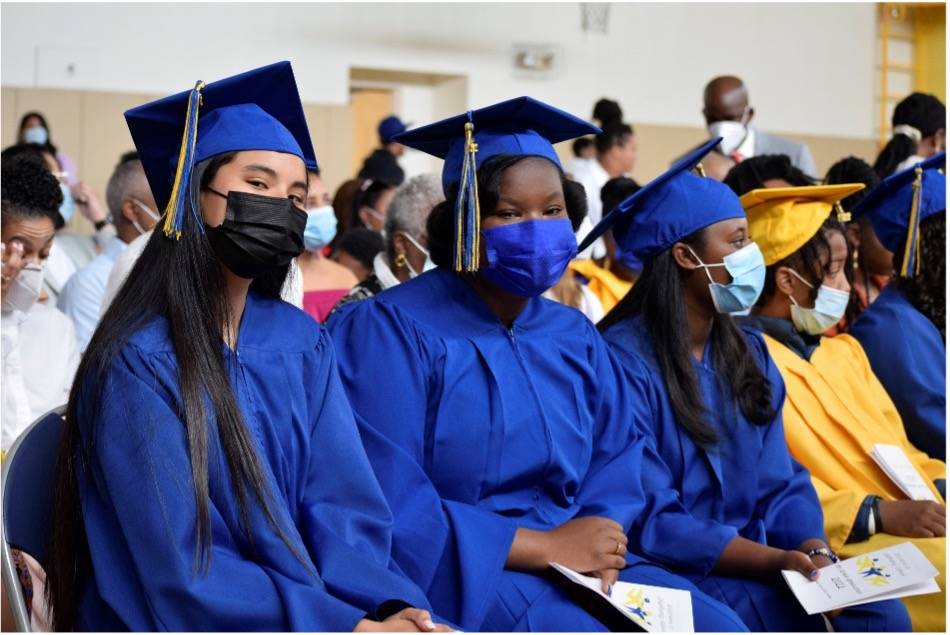 Grants are awarded twice per year. The grant cycle is as follows:

• December 1 – February 28 (notification in early April)

• July 1 – September 30 (notification in early November)

Supporting our Community in Other Ways
Beyond these charitable giving efforts, P&G has regularly stepped up to enhance the neighborhood in other ways such as constructing and maintaining area parks, supporting the creation of the bike path along the Fort Point channel, helping the city lead the way in climate resiliency, and even donating land to enable a neighboring nonprofit's expansion plans.
Bridging economic, racial, and social divisions, AFH enriches urban communities by introducing young people's creativity to the business community. P&G donated a parcel of land to the organization to help with its expansion effort. The company also regularly partners with Artists for Humanity on a range of site related and creative services.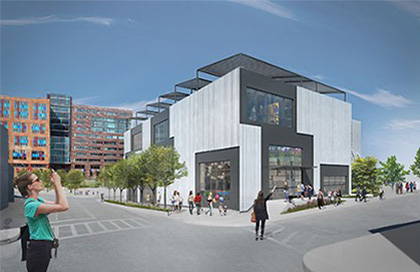 Rendering of Artists for Humanity Epi-Center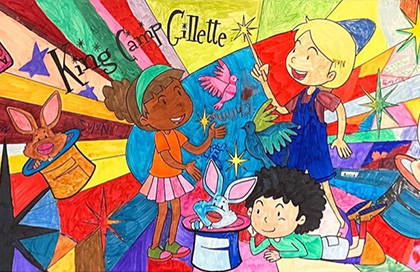 2022 King Camp Gillette Mural created by Artists for Humanity
At the onset of the global COVID-19 pandemic, Gillette stepped up to play our part by protecting the health and well-being of our employees, serving consumers around the world who count on our brands, and supporting workers, relief agencies and communities on the front lines. Globally, Gillette committed more than $7 million in monetary and in-kind relief since the start of the pandemic. This included a commitment to helping the heroes in our local Massachusetts community, where our in-kind donations of razors, face shields, N95 masks and hand sanitizer totaled over $1.7 million and helped area hospitals, first responders, home healthcare providers, transportation workers, clinics, nursing homes, homeless shelters, barbershops and small business owners and more.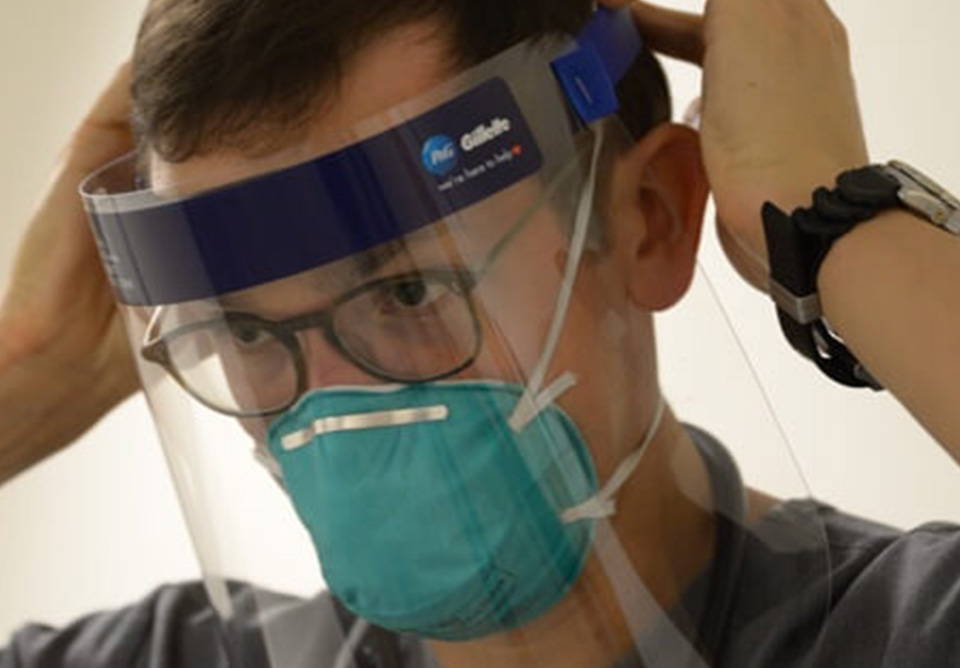 Learn more about just a few of the amazing organizations we support in the Greater Boston area.
For over 20 years, Gillette has supported St. Francis House, the largest day shelter in Massachusetts. St. Francis House rebuilds lives by providing refuge and pathways for adults experiencing homelessness and poverty in Boston.

In recent years, St. Francis House sought grant support for their shower program and towel service. The program provides nearly 10,000 showers a year, along with toiletries including shaving cream, razors, toothbrushes, and toothpaste. P&G Gillette is proud to take part in providing people with a safe, supportive place to tend to their personal hygiene.

Guests value this service, and our support.

• "It benefitted me because I can stay clean all the time."
• "(Showers) Kept me clean. (Clothing) Kept me warm."
• "SFH showers are the only ones I have access to. I need to bathe daily so they have been very beneficial."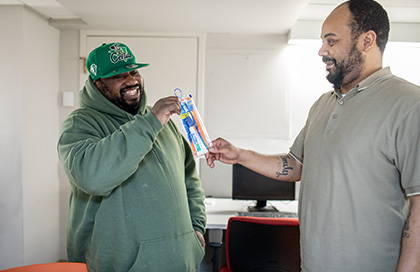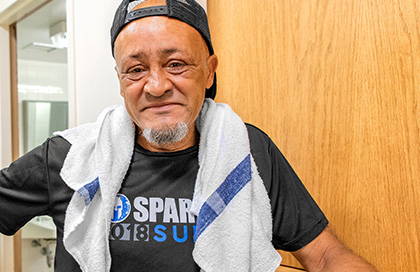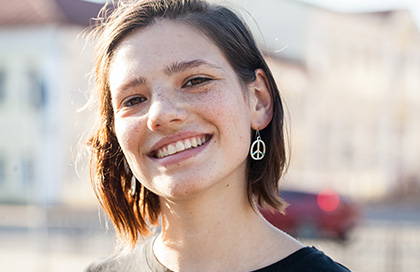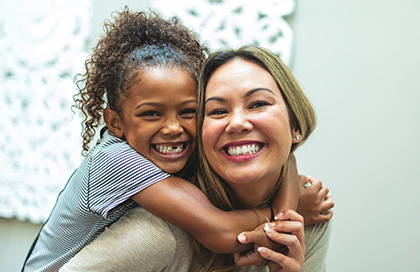 As America's oldest child welfare agency, The Home for Little Wanderers is dedicated to helping vulnerable children and their families build permanent, positive change. With over twenty-five innovative programs, the Home provides services for 15,000 children and their families each year. The Home has received funding from P&G Gillette to support their efforts teaching vulnerable youth in the foster care system about important hygiene and wellness practices. Through this program, youth learn about essential personal hygiene practices such as teeth brushing, shaving, bathing, and wearing clean clothes.

Epiphany is an independent school for children of economically disadvantaged families in Boston, with scholarships for all. They admit children of diverse faiths, races, cultures, and cognitive profiles. They offer structured support to enable children to discover and develop the fullness of their individual gifts and to help their families thrive. Together, they are a school that never gives up on a child.