The Basics Of A Kind Male Skin Routine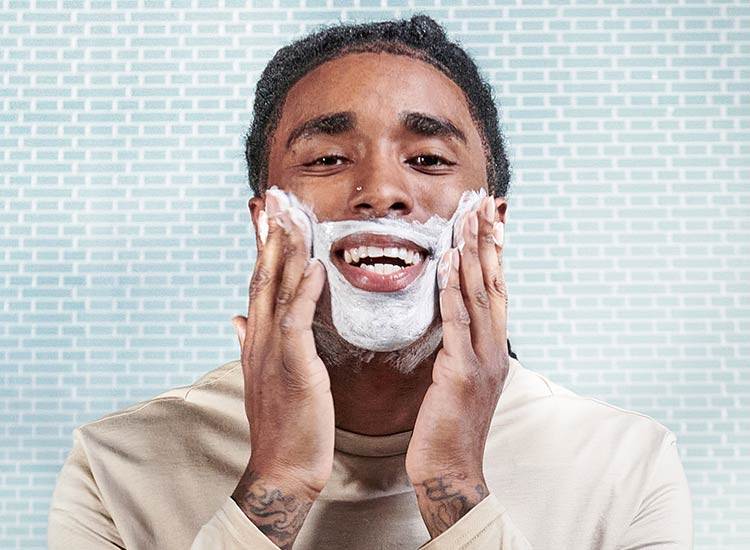 The Basics Of A Kind Male
Skin Routine
Want to add skincare to your grooming routine, but don't know where to start? At Planet Kind we make grooming products that are kind to skin and the planet – and we're here to help make it easier than ever to improve your skin routine and minimize your environmental impact.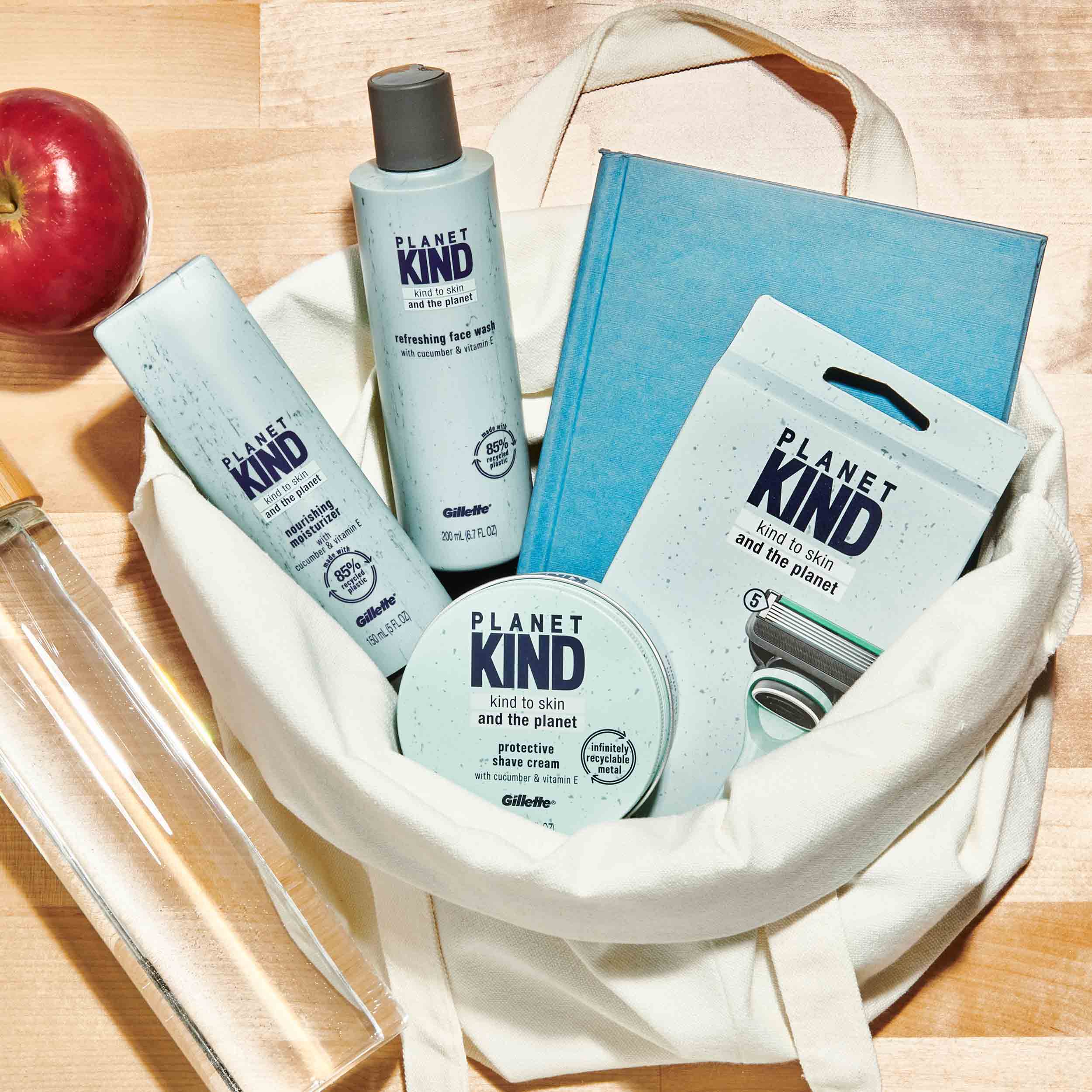 Step One: Identify Kind Skin & Shaving Products
To find skincare products that are kind on skin and the planet, you'll need to do some research. Look for environmentally-friendly products like moisturizers, cleansers, razors and shaving creams made with skin-friendly ingredients that come in sustainable packaging. With Planet Kind, that's easy. All of our products have been developed with dermatologist-approved ingredients and made with eco-friendly materials. We also worked hard to make recycling our products not only possible, but easier than ever before. It's part of our mission and we're excited to have you along.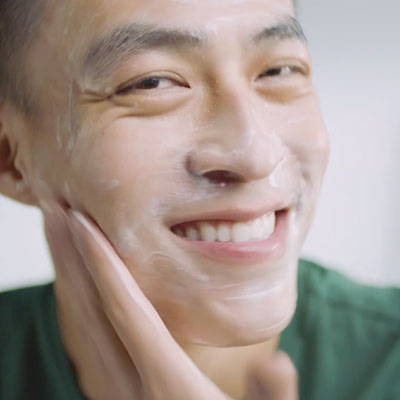 Step Two: Clean Your Face
Before you start the shaving process, spend time prepping your face. Wash your face and neck with a gentle cleanser to remove impurities. In addition to cleaning your skin, this will help soften your beard hairs and make them easier to cut, and it will also lift and release trapped or ingrown hairs.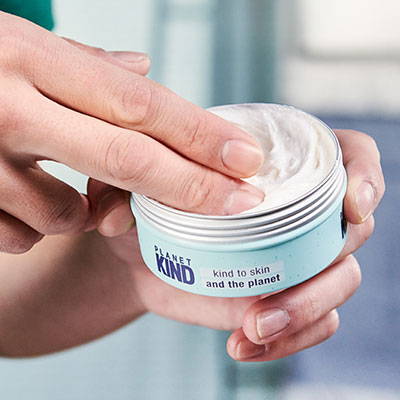 Step Three: Use A Shaving Cream Or Gel
Now it's time to apply a shaving cream – and plenty of it. Shave cream or gel provides a protective layer on your skin and helps give your razor improved glide for a smoother, more comfortable shave. The Planet Kind Shave Cream is made with dermatologist-approved ingredients and comes in an infinitely recyclable aluminium container so you can feel good about your skin and the planet.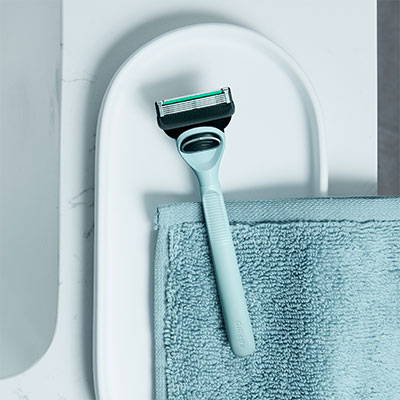 Step Four: Choose A Quality Razor
Make sure you have a high-quality razor that's designed to care for your skin. The Planet Kind Razor is a great option, especially if you're looking for an eco-friendly option. Equipped with five spring-loaded Gillette blades, soft microfins and a lubrication strip, our blades will keep your skin smooth. Plus, the reusable razor handle is made with 60% recycled goods and all the handle, blade refills and plastic cartridge case can all be recycled with TerraCycle®.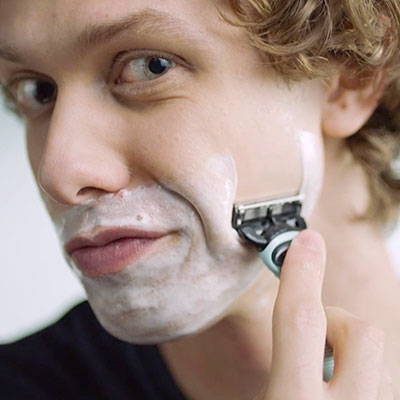 Step Five: Shave With Kindness
It's time to start shaving. Use light strokes – don't press too hard on your razor as this can increase your risk for skin irritation. The razor should do the work, not you. To help prevent build-up of hairs and debris on the blade edges, rinse the razor after every few strokes. Try not to keep your tap running while you're not using it. Keeping your water use to a minimum can help reduce your impact on our planet.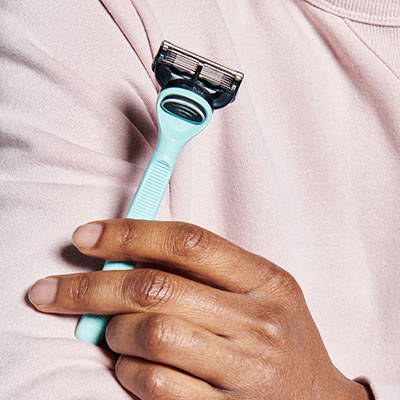 Step Six: Keep Your Razor Blades In Check
Always shave with fresh blades. Make sure your blades are not too old or dull. Using fresh blades will help provide you with a more comfortable shave. Plus, when your razor gets dull, you can increase the risks of nicks and irritation. We recommend using a razor system rather than disposable razors to help reduce plastic waste.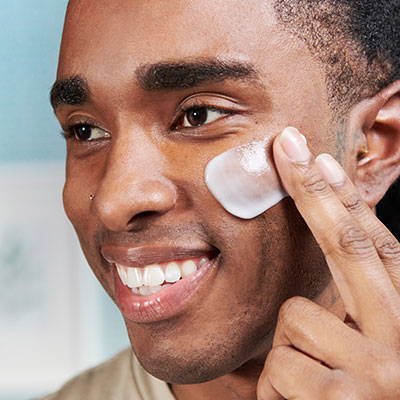 Step Seven: Moisturize Your Skin
Once you are finished shaving, it's key to moisturize your skin. Whether you use after-shave, beard oil, or a facial moisturizer is up to you. We recommend using the Planet Kind Nourishing Moisturizer, made with dermatologically tested ingredients and packaged in a 100% recyclable container.